The
Olive Branch Deli
is a community grocer in the middle of Cape Town CBD. When we visited Omeros and Héléne last year, we were overwhelmed by the massive range of almost 25 000 products on their shelves! From a pantry that caters to an array of culinary styles and cuisines to their very own Atheneum, a cosy library stocked with recipe books and novels. We came across familiar products from local producers and farmers, marvelled at their oversized spice rack, holding unique spices and herbs from around the world and had to add a bottle of their Early Harvest Olive Oil (EHOO) to our basket. By the time we finished our tour, we only had one question on our minds, how on earth did they keep track of all of this stock?
It turns out, there was no magic happening in the background. Instead, there was a very hard working team that manually checked the shelves on a regular basis and updated excel spreadsheets. They had a personal relationship with their suppliers, who assisted with replenishment orders upon visiting by checking stock levels manually in-store. When we asked Joanne, who runs
Foakes Roastery
in Joburg, about the importance of managing stock, she told us that it's a basic part of experimenting as an entrepreneur. "If I want to start selling a new product, I will make a little and track how well it is selling. Sometimes things thrive and sometimes they don't."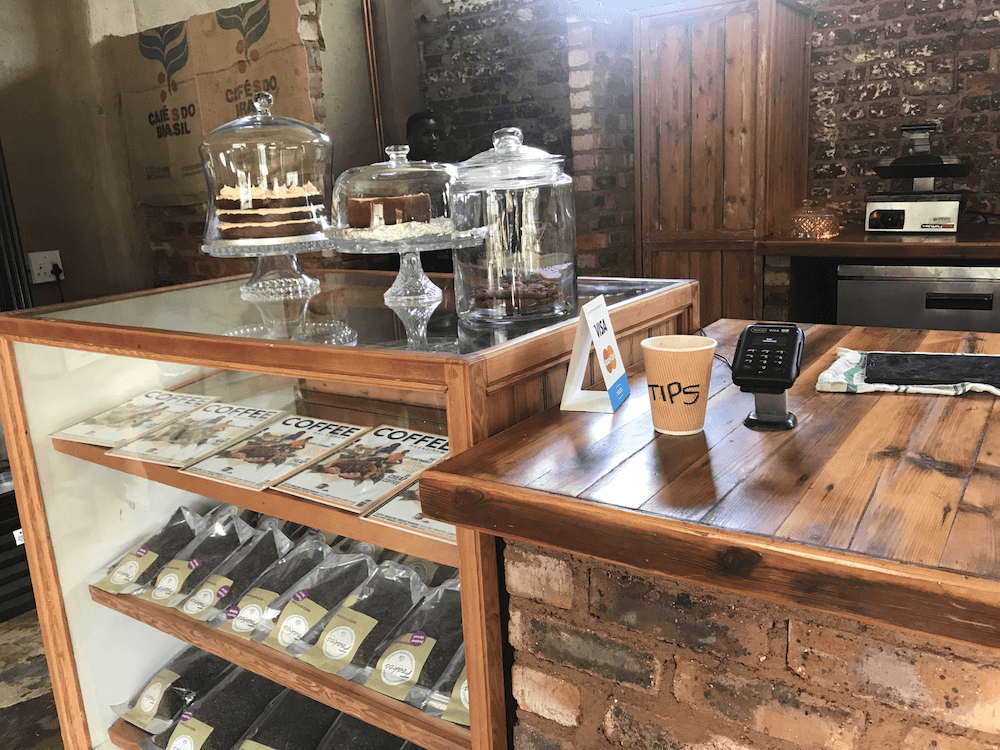 Henk from
Bonsai Studio
and Cherrie, who runs
CK-ramics
, both expressed pains with managing the stock in their store. It meant they had to spend more time in the back with spreadsheets and less time focusing on their passion and craft and spending time with customers.
RJ, owner of Ko Walker, told us he's struggling to keep track of his stock levels and has not yet found a solution that makes sense for his business. "Third-party software is still very expensive for us small businesses."
Building a stock tracking tool
We started studying how these complex stock management systems worked and decided to create our own one, that's better catered to your growing business. A simple tool that:
Allows you to manually add/remove stock.
Deducts stock when it gets sold.
Sends alerts when stock runs low.
Gives you an overview of the stock levels for each of your products.
Omeros, from The Olive Branch Deli, wanted to wait before committing to a third-party system so that they could have everything integrated under one platform, and now they have it. They will be able to enable stock tracking for all 25 000 products so that their point of sale can do the hard work and let them focus on growing their business.
How stock tracking can help your business
If you keep the bulk of your stock on your business premises, you are part of an 88% majority of businesses with Yoco. When your business is still small, you may be able to plan what stock you need simply by looking at your shelves or using your gut feeling. But as your business grows, it can become more and more difficult to make sure you are ordering the right things at the right time.
72% of businesses have to perform a stock take either weekly or monthly, so that they can place the right orders with their suppliers. This can be very time consuming and possibly expensive if you need to hire staff to help you. By adding your products to your point of sale system and enabling tracking, you can have a clear picture of what is on your shelves, anytime, anywhere you are.
Sign up to Yoco today and start using our free point of sale system.