Last night Katlego Maphai took the stage to chat to Guillaume De Smedt on what he's learnt about how to build a business. Topics ranged from living out of his dad's house in the early days to lessons learnt trying to raise series A capital. Let's take a look at the top three takeaways.
Play to your strengths
The only way to
build a business
 is the long hard way. If the work you're doing on a day to day basis is draining you instead of energising you, it's unlikely that you'll have an impact and stay in the game long enough to get things off the ground. Katlego and the Yoco team use 
Gallup Strengths Finder
 to help them understand themselves and one another better. They started experimenting with the easy to grasp psychographic tool during the early days when it was still just the four founders. Working with a talented coach, versed with the method, they were able to adopt a way of working that made them stronger as a unit. The effectiveness prompted them to introduce it to the early Yoco team and recruiting process.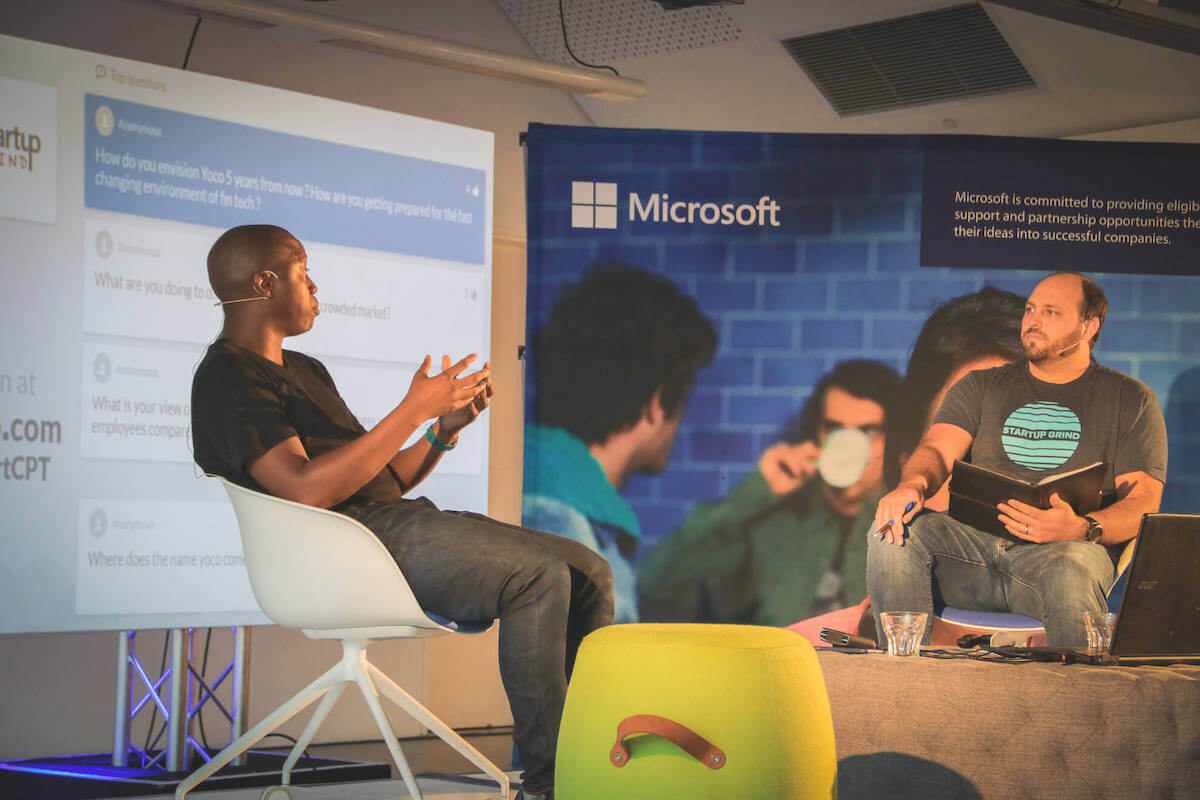 Dedicate time to finding the right investors
Katlego believes that taking on a bad investor simply means your business will "die a slow death" instead of a quick one. It's essential to find people who believe in your vision for your business. If you don't have the same vision, every day will be a power struggle instead of a collaboration.
When asked how you identify the right investor for your business Katlego had the following advice:
Write a list of what your objectives are. Keeping it on paper means you can check back and remind yourself what you wanted instead of being lead astray due to temptation. For example, you may want to remain in control of key business decisions.
Think about how you want to feel in the relationship. Remember to always trust your gut instinct. If something feels off, it probably is.
Make sure you spend a lot of time searching for the right people. Look outside your immediate comfort zone and beyond your normal connections. You won't know what's out there and you won't have options unless you've truly searched.
Grow the Market – don't cannibalise it
70% of Yoco's merchants have never accepted card payments before and we aim to grow this figure to 80%. In an economy like South Africa's we need to be innovating and "making the pie bigger". Spending time competing against each other when there are so many other opportunities and problems to be solved doesn't make sense.
If you're struggling to find a concept that doesn't involve direct competition consider using tools and frameworks like Blue Ocean strategy to help your thinking process.
To see more from the event, check out this fun twitter recap.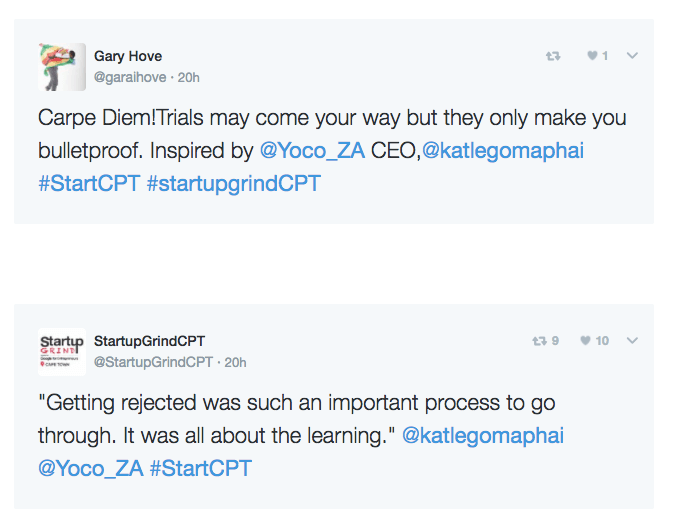 For more learnings on how to build a business from Katlego, this article from Ventureburn is a must read.